Justice for the Grenfell Tower families
To Prime Minister Theresa May:
The appalling fire at Grenfell Towers was both predicted and preventable. It's now vital that we ensure justice for the victims and learn the lessons of this terrible tragedy to ensure that this never happens again. We call on you to act immediately to ensure that all tower blocks are fitted with sprinklers and fire retardant cladding; to review building regulations on fire safety; and to reintroduce, and pass, the Homes (Fitness for Human Habitation) Bill that your MPs defeated in 2015.
---
Already an Avaaz member?
Enter your email address and hit "Send".
First time here? Please fill out the form below.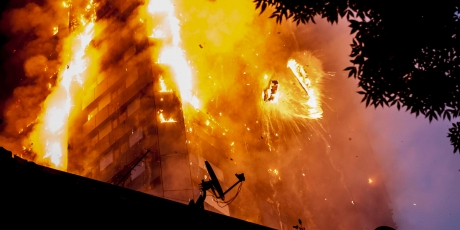 The council knew. The families living in Grenfell Tower pleaded with them. But they refused to fit sprinklers -- or spend just £5,000 extra on fire retardant cladding.

Ministers knew. After fatal fires at tower blocks in 2009 and 2010, coroners told them they urgently needed to review building regulations on fire safety. But they just sat on the reports.

MPs knew. In 2015, they debated a proposed law that would have given tenants rights to take landlords to court to ensure fire safety. But Tory MPs -- dozens of them landlords themselves -- blocked it.

Now, we all know. Three actions that could have prevented this awful tragedy. Three actions the government can take right now -- without waiting for a public inquiry that could take years. Three actions we can force them to take if we unite to make this call massive.